Saturday 9 December 2023, 11am to 2pm
Drill Hall, Critical Path
On Saturday 9 December 11am to 2pm in the Drill Hall, our resident artist Nebahat Erpolat will hold a 3-hour physical and somatic laboratory that integrates dance and object study in synergy with space. Suited for those interested in somatic movement, experimentation, dance, theatre, performance art, and breath work.
The aim of this laboratory workshop is to learn how to work with materials/objects, touch, movement, manipulating, constructing, connecting, embodying, observing, transcending. Participant will use natural materials and brought and found objects to develop physical, visual and dialectical investigations through intuitive connection with movement, space, and narratives.
This workshop is limited to 10 participants. To join, please email producer@criticalpath.org.au by Fri 1 December 2023.
The workshop is suited for those working with dance/movement and all other forms of performance contexts; including musicians and inter-disciplinary practitioners interested in somatic and physical processes. No previous dance training required.
Tea and coffee will be provided. Please bring lunch, water, pen & paper to write on, and your curiosity. Wear comfortable clothing to move in.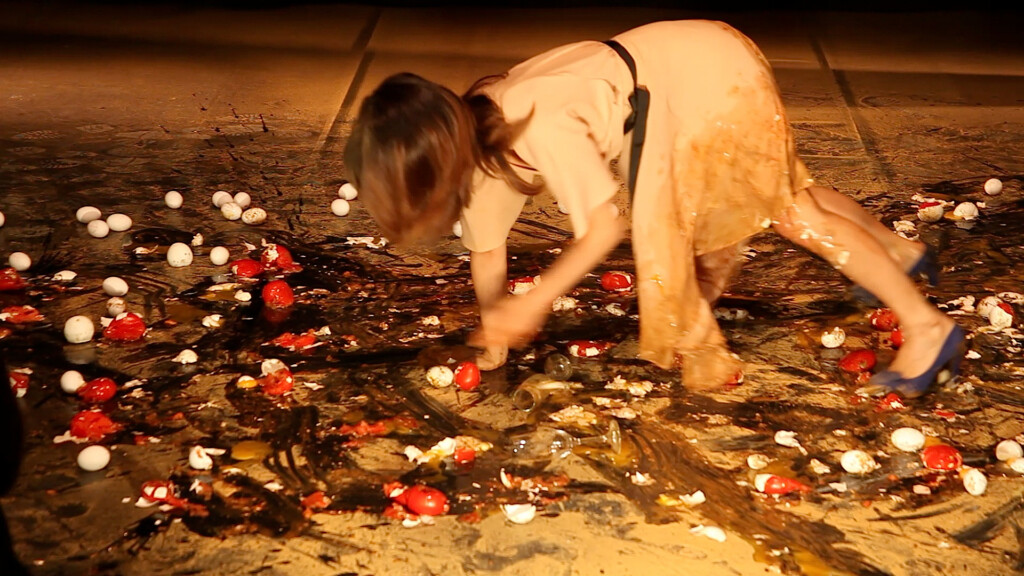 Nebahat Erpolat is an award-winning choreographer who works internationally, drawing research material from her personal lived experiences as an Australian Kurdish-Turkish dance maker, performer, researcher, writer and curator. Her works engage critically on social issues, popular culture, digital futures and ecological environment, layering complex stories to present immersive dance works. For the past 20 years, she has presented in diverse settings such as, public spaces, on ancient sites, theatres, galleries, museums, nightclubs and universities, where the work is context specific to diverse communities. Her artistic practice is invested in forming inter-cultural exchange and she is interested in how choreography can create new performance contexts using space, body and objects from an intersectional framework to create highly experimental pieces that challenge power.
Nebahat Erpolat is a 2023 Critical Path Research Room Resident.