Nicole Schild (Central Coast & Dandenong Ranges) works with academic, musician and installation artist Dr Louisa Magrics (Newcastle) to explore the new possibilities for choreographic methodology enabled by a ground-up interweaving of dance with soft sculpture/crochet design. Nicole and Louisa, who are our 2023 RECONFIGURATIONS regional research fellows, are interested to explore how working together and separately in diverse bioregions impacts the content and processes of the work.
Midway through the fellowship, our Producer Ira Ferris reached out to them to share a bit about their process and reflect on where the project is at – what's behind and what awaits.
IF: How would you describe what your project is about, in a few words?
NS: Short answer: we are exploring possibilities for interweaving body movement with sculptural crochet. Lou is a fine artist who uses crochet to construct large scale installations and wearables, and the inquiry is a creative synthesis of our respective practices. In our recent studio intensive, the wearables came to be more centred in our process, revealing themselves as info-rich modular spaces or dwellings for an individual body.
IF: What inspired this project, this collaboration, in the first place?
NS: We were originally inspired by the unique properties of this interdisciplinary collaboration and its potential for generative synthesis. Part of it may be that we are both involved in various music collabs, and have a similar approach to instigating and engaging with collaborative opportunities that has been shaped by playing in bands.
IF: What was your original plan for this investigation, this research, and in what ways did this shift since, if it did?
NS: Our plan hasn't shifted so much as begun to find its form. We are now constellating our research around a concept we have affectionately named TIMMY (Threads In Motion: Moving Yarns). We were expecting the unexpected, and we have entered the unexpected territory of focusing on wearables. There are many ways this can take us choreographically, including looking at modular systems, topologies of the body and multisensory bodily holding.
IF: What steps are you taking in researching your topic? What shape does your research take?
NS: Essentially, it is a PBR (Practice-based research) inquiry rooted in the space of tacit knowledge. There is also an experimental systems orientation, in terms of creating space to explore different variables leading to fluid epistemic outcomes. Concrete steps or elements have included iterative making in our respective studios, conceptual conversations, reading and journalling. We have also been engaged in photo documenting as an iterative process (moving from lofi to elevated photographic tech) and a mode of visualising future directions.
IF: What are some of the research materials (resources) you go through in exploring your idea? This could be texts, images, personal experiences, films, artworks, etc etc… What's on your desk/desktop?
NS: Outcomes of our own process feed back into the process as research materials. Photos are a good example of this, being an experimental outcome that can be metabolised by TIMMY as the basis of further experimentation. This can also be seen in the testing of material elements as components of other artworks. For example, a new wearable element custom made by Lou for TIMMY was trialled in performance by incorporating it into a show with the band I'm in (Ungus Ungus Ungus). Rather than such instances of performance being a research outcome, they are part of the PBR process, creating valuable research resources in the form of phenomenological data and visual images.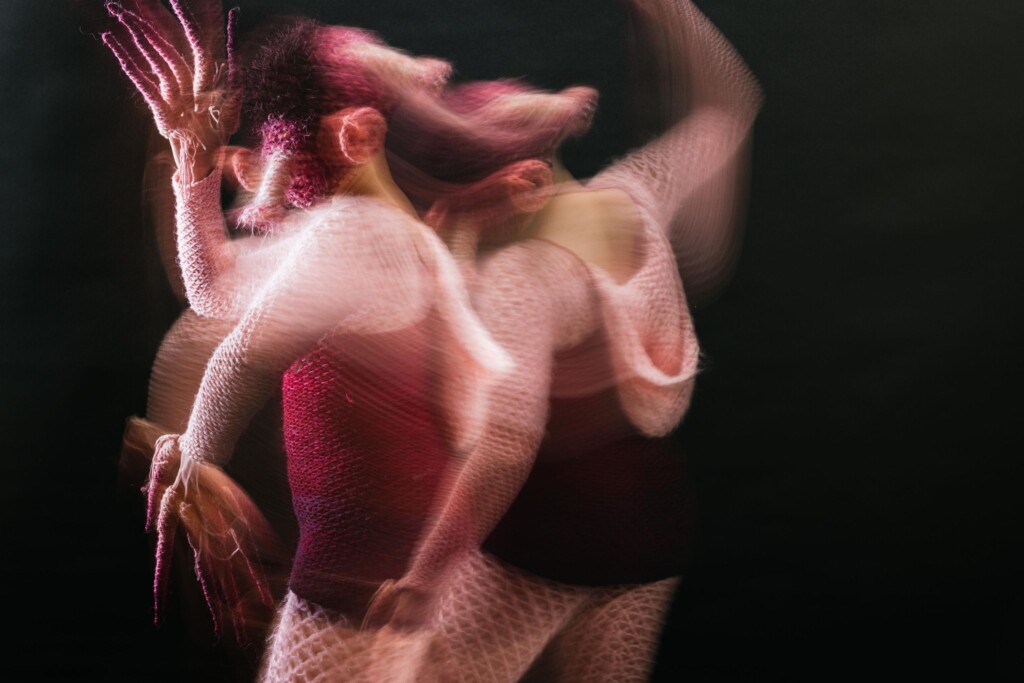 IF: You are now roughly half way through your project. What has the timeline of it been so far? What were some so called milestones in it?
NS: A big milestone was the PBR intensive we completed in early July at Lou's studio, which led to a significant tangible outcome in the form of photos. It was a welcome surprise that the photographer we engaged felt creatively invested, and so what could have been merely documentation has turned out to be valuable material for feeding back into the research. Tons of intangible data was also generated in this intensive, which we are excited to develop.
IF: What has this process brought to you and your life so far, as an artist and as a human (if the two need to be separated)?
NS: There is a sense of enrichment, and fresh insight into different ways of thinking about and approaching practice. It's exciting to be able to spend enough time systematically playing with ideas to arrive at a place rich in material and conceptual possibilities, which we have recently come to and will continue refining. Participation in the larger Action Research Group with other RECONFIGURATIONS fellows, that Critical Path is facilitating, has been important in feeling a sense of containment and direction, as well as accountability.
IF: What is ahead of you in the next few months?
NS: More PBR investigation, and we are looking at developing a lecture-style presentation as a culmination of the fellowship. There may be an opportunity to write a book chapter for a publication concerned with creative collaborative processes.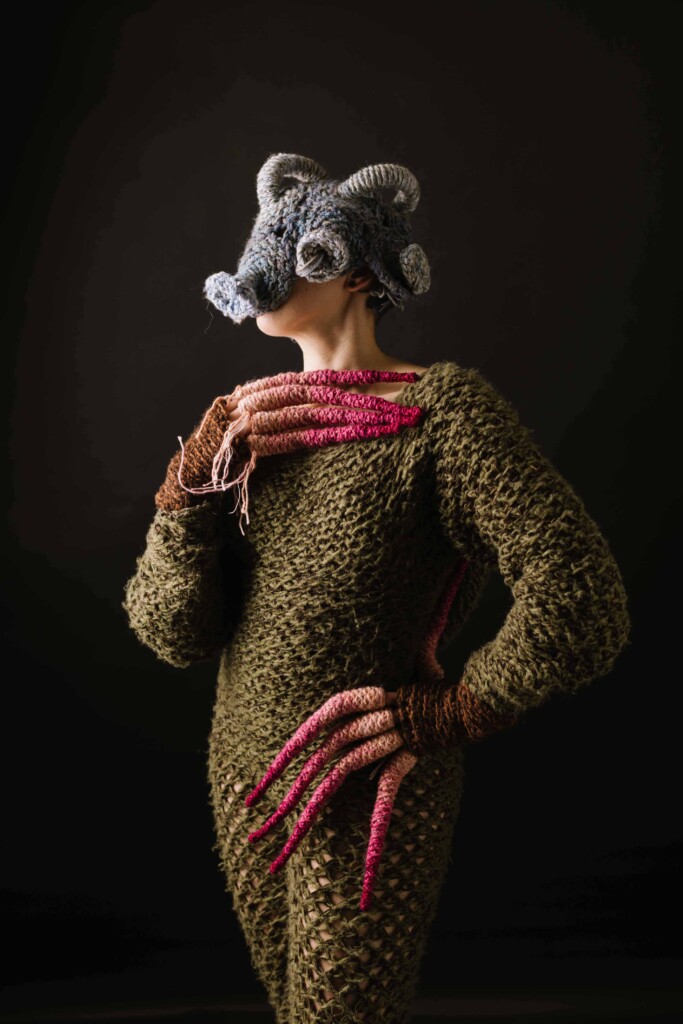 IF: Lastly, I am curious what sounds you work with in researching/dreaming/making this project? Or what sounds would best describe your project/process, sonically? In other words, if your project or your process had a soundtrack, what would it be?
NS: Local producers and bands making rhythmic sounds environments designed to move bodies. For instance:
Ribongia feat E.T le Creature — Intro
Bumble — Good Egg
Mr Bill feat eliderp & Sophro — Too Complicated
Hello Tut Tut — 3am
Ungus Ungus Ungus — Hall of Mirrors
PHOTOS: Nicole Schild in wearables by Dr Louisa Magrics. Photos taken by Lee Illfield.